Cyanlite LED Lighting Products Catalog 2023 Download
Click to download the following Cyanlite Product Brochures and Catalogs
Cyanlite Product Catalog 2023 [11.9 Mb PDF]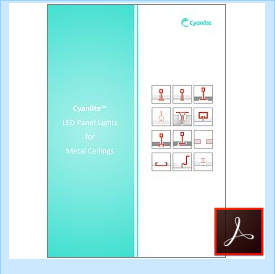 Cyanlite LED panel lights for Metal Ceiling brochure[4.2 Mb PDF]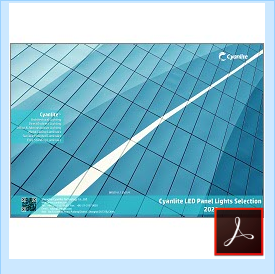 Cyanlite LED panel light selection guide[3.9 Mb PDF]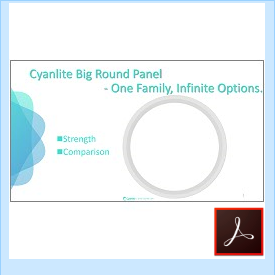 Cyanlite LED Round Panel Lights CYNTHIA brochure[6.2 Mb PDF]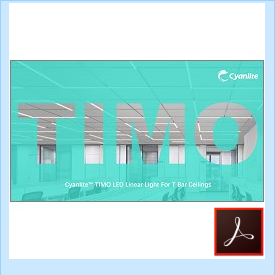 Cyanlite LED T Grid Linear TIMO brochure[3.8 Mb PDF]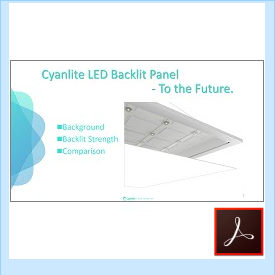 Cyanlite Backlite LED Panel Light Introduction[5.9 Mb PDF]
Cyanlite LIBRA surface mounted luminaire Sales Manual[2.8 Mb PDF]

Cyanlite Company Profile[7.6 Mb PDF]
Send E-Mail to get a catalog hardcopy

Cyanlite was founded in 2015 as a subsidiary of the CYAN Lighting Group with a focus on serving professional customers with specific and high-end requirements for office, commercial, and architectural lighting. Our team boasts over 15 years of experience in the lighting industry.

Since its inception, Cyanlite has been committed to providing top-notch office, commercial, and architectural lighting solutions through professional R&D, large-scale manufacturing, and customer-focused sales. After 5 years of consistent growth, our high-quality products and services have earned us recognition and loyal customers from Germany, the Netherlands, Scandinavia, UK, Spain, Italy, America, and 30 other countries. We are regarded as a trustworthy and dependable brand and a provider of differentiated lighting solutions.

Cyanlite is committed to operating with strict adherence to scientifically sound and systematic management practices, including Supply Chain Management, Key Process Control, Storage Control, Packaging, Quality Control, Pre-shipment Inspection, and Services. With these strengths, we are able to meet the diverse needs of our global customer base through the use of international design concepts, superior development capabilities, and a strong R&D team. Our customers' satisfaction with our premium projects, such as BMW, Daimler, Media Markt, CBA, Carrefour, and others, is a source of great pride for us.

At Cyanlite, we take pride in our founding principles, heritage, and customers. We will continue to innovate our products, strengthen partnerships with our supply chain, and enhance our services to be the reliable and trustworthy partner you can count on. Our goal is to make a positive impact on the lighting industry and contribute to a greener world.