Inquiry about projets for different ceiling systems
Rather than commodity lighting products, Cyanlite products require much more know-how for the lighting and different ceiling systems. Our strength is to integrate the lighting perfectly to all kinds of installation and perfectly deliver what customers need.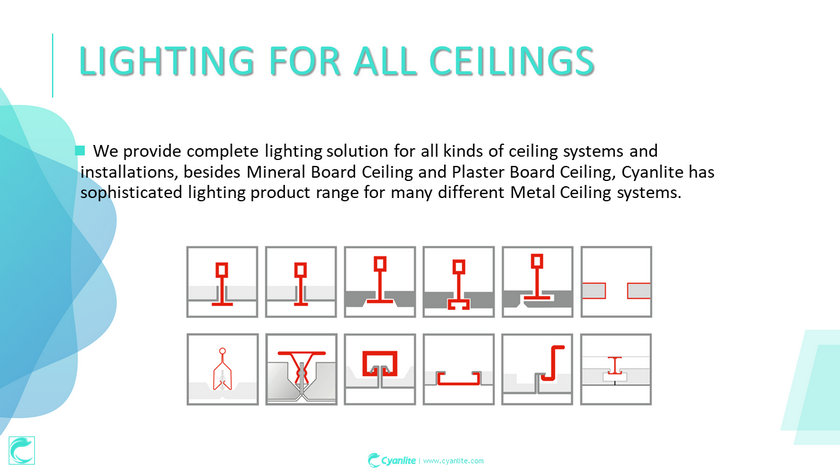 Cyanlite includes professional lighting solution for all kinds of ceiling systems, including the regular Lay-On ceiling(T15/T24 T-bar ceiling), as well as plasterboard ceiling and metal ceiling systems, such as Clip-In ceilings, Hook-Over ceilings, Hook-On ceiling, Hook-In ceilings etc., and suitable for all the major global ceiling brands such as SAS, Armstrong, AMF, BURGESS, OWA, FURAL and so on.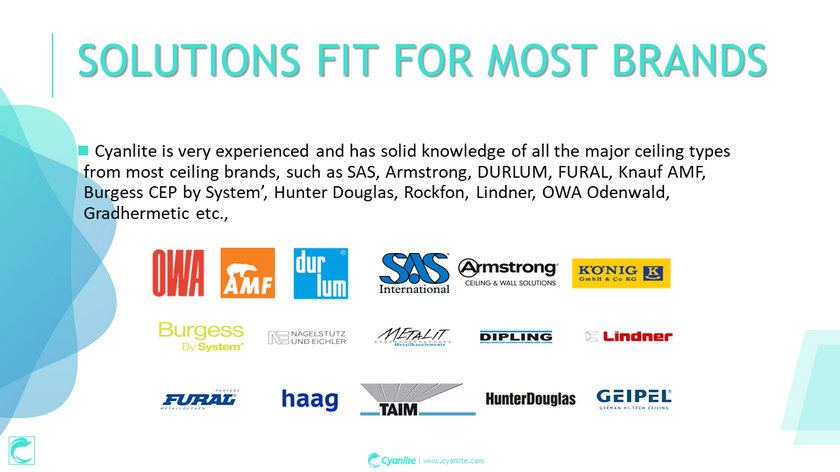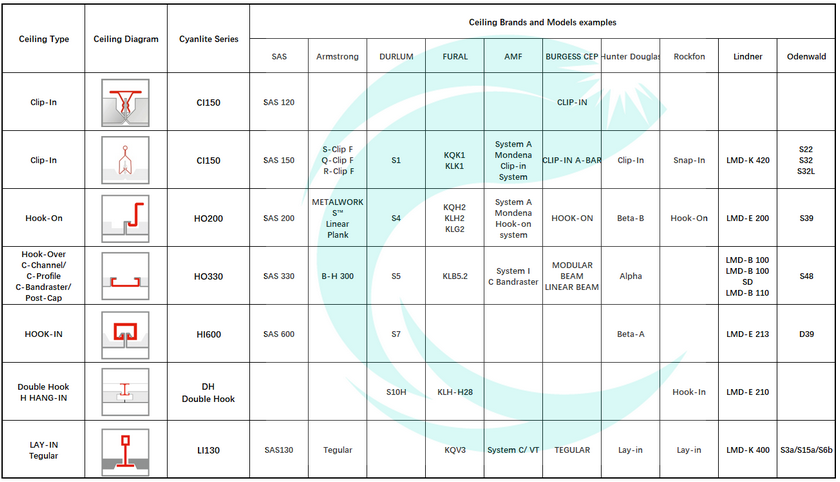 Please contact our project expert freely to get valuable consultancy, we will provide you excellent product solution, which integrated into the ceiling perfectly and meet all your specific lighting requirements.
Send E-Mail to our ceiling expert