8.1 Q: Where can I find the accessory for the products?
A: To make the installer's life a little bit easier, most of Cyanlite luminaire and accessory will be packed in the same package box, so installers don't need to seek anything from another box during working.
8.2 Q: Is Cyanlite product easy to install?
A: Yes,Easy Installation is our product design philosophy. Generally, the installation is costly, so both installer and end customer can save huge money and benefit a lot if the luminaires can be installed perfectly and quickly.
8.3 Q: Do I need special tools to install Cyanlite products?
A: No, you will not need special tools to install Cyanlite luminaires. We try to make the installation as simple as possible; most of the times a regular screwdriver will do the job. And some of our products are designed as tool-less installations, which makes the installation even faster.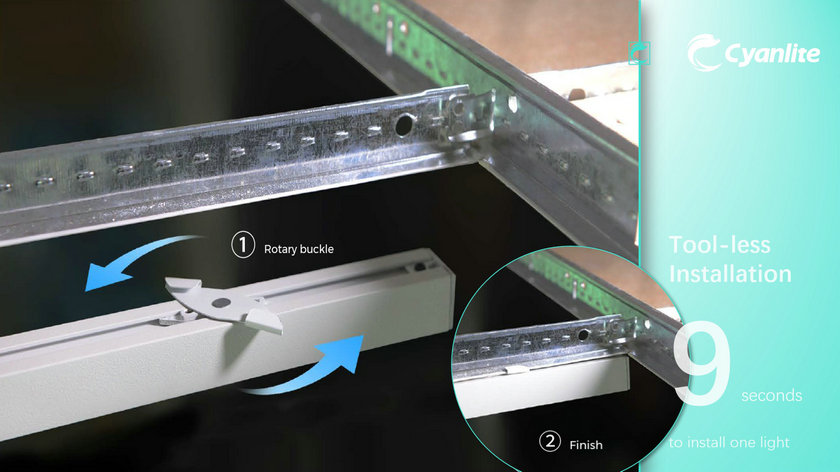 8.4 Q: Can I install the same Cyanlite luminaire in different ways? Recessed installation/Surface Mounted Installation/Suspended Installation?
A: Yes, you can. Cyanlite offers various installations and fixtures for the same luminaire, and in this way, the luminaire is very flexible for usage.
In the meanwhile, Cyanlite also designed luminaires for specific installations, such as Cyanlite surface-mounted luminaire – LIBRA, and LED panel lights specially designed for metal ceiling systems. In this approach, the luminaire integrated into the ceiling more precisely, the performance and cost are also better than using additional installation fixtures.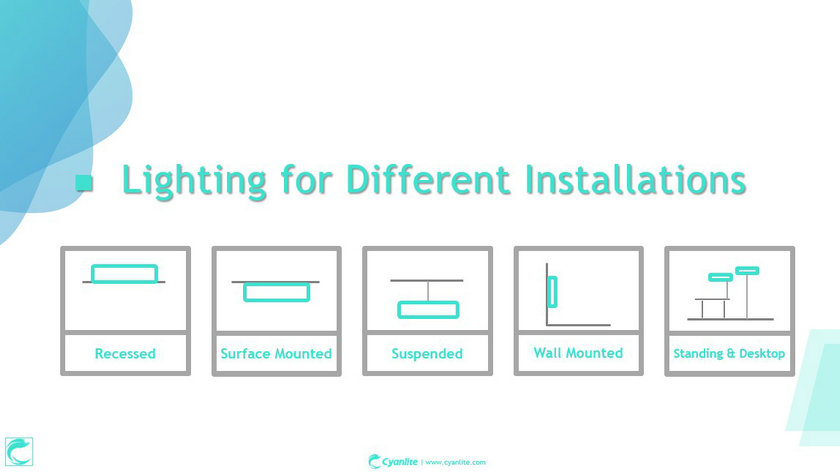 8.5 Q: Why we can save cost by installing Cyanlite luminaires?
A: The total luminaire installation costs usually consist of luminaire cost, labour cost, additional material cost and maintenance cost.
Cyanlite LED luminaires are designed and manufactured for High Quality and Easy Installation. So you can get competitive luminaire cost, less installation time, and no need additional installation material. Moreover, Cyanlite offers extended product warranty and high-level quality product; customer pays no extra maintenance cost for repairing or replacing.