5.1 Q: What is Cyanlite product design philosophy?
In Cyanlite we've designed so many different luminaire products, but all shared the same design philosophy: High Quality and Easy Installation.
- High Quality - We don't produce inferior products, because usually, the replacement is very costly and troublesome. We prefer to be cautious in the first place than say sorry afterwards. And when you pay for cheap, you pay twice.
- Easy Installation - We understand that sometimes the installation cost is even higher than the product itself. Customer can save huge money if the luminaires can be installed perfectly and quickly.
5.2 Q: What certificates does Cyanlite product have?
A: All Cyanlite products are CE certified and fully compliance with RoHS2.0 and REACH.
In Cyanlite, quality is the first thing when we are designing or manufacturing luminaires. Every single Cyanlite product is designed strictly according to EU Directive and Regulations, as well as the latest Commission Regulation (EU) No 2019/2020 on ecodesign requirements for light sources and separate control gears. Starting from 1 September 2021, this Regulation will become applicable and will replace and repeal Regulations (EC) No 244/2009, (EC) No 245/2009 and (EU) No 1194/2012.
Since Cyanlite is a customer-oriented company, we are very flexible to assist customers' other certificates requirements, contact us now and check out what we can do for you.
5.3 Q: Can Cyanlite offer 300 lm/w LED luminaires?
A: No, we cannot, at least not in 2020. As we are using 2020 technology not Mars Technology or Technology from the Future. Indeed, there is 300 lm/w LED in the world, but that is only the laboratory products, and far from commercial mass production yet. And when we are talking about the luminaire system, we need to take the luminaire fixture efficiency (light loss due to reflection and transmission) and driver efficiency (the driver will also consume power) into consideration. We know there is a lot of fancy efficiency and parameters claim in the market, but in Cyanlite we must be responsible for what we say, and honest with our customers.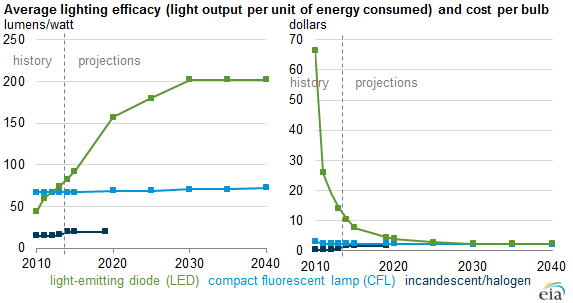 There is always a BALANCE between performance and cost, by enlarging the LED chip size, derating the LED working current and increasing the LED quantity in the circuit, we can achieve higher luminaire system efficiency and then in the meanwhile paying the extra cost for the higher efficiency. So, in Cyanlite, we considered the good lighting efficiency as well as competitive cost and to meet different customers' requirements. Most of our products have 2 versions, PRO version over 125 lm/W system efficiency (LED package efficiency is around 170-180 lm/W) for premium demand, and ECO version 100 lm/W system efficiency (LED package efficiency is around 130-140 lm/W) for the normal applications.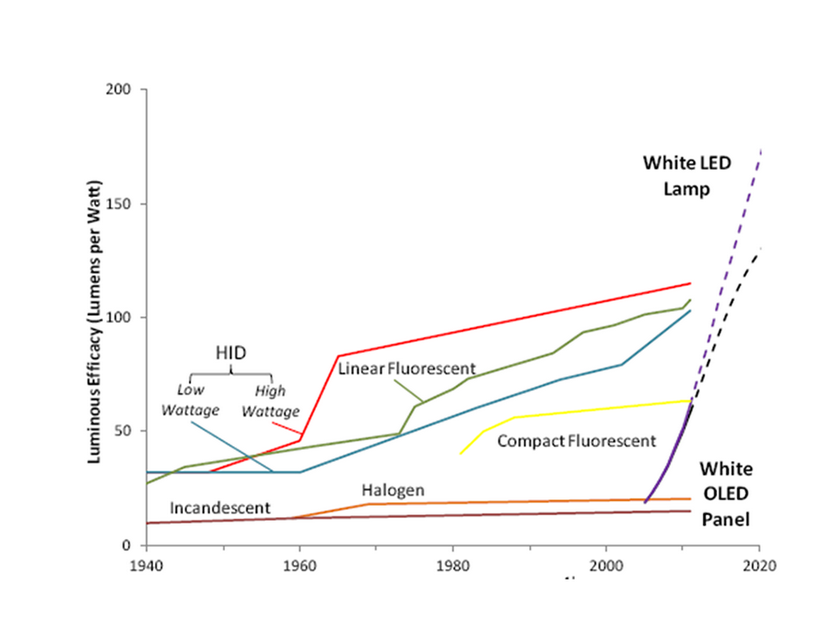 Besides lighting efficiency, there are a lot of other parameters that affect the Light Quality of luminaires, such as CCT, CRI, UGR, SDCM, Uniformity, Color Consistency, etc., those are all Cyanite will take into consideration when designing a good luminaire.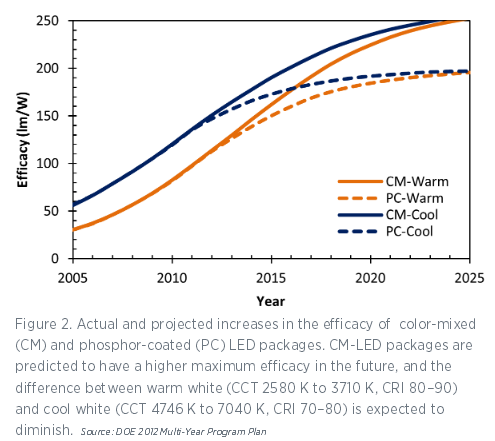 Cyanlite's business philosophy is the Righteous People & Reliable Product, and our core value is Integrity, Reliability, and Responsibility. Cyanlite will take responsibility for what we claim and cannot cheat our customers. So, sorry we cannot offer a 300 lm/W luminaire for the moment.
5.4 Q: Why Cyanlite product is innovative?
A: All the Cyanlite management team members have at least ten years of experiences in the LED lighting industry. We're the witness of LED lighting development history, from the simple light source LED MR16 & LED T8 tube to the professional fixture LED panel light & UFO high bay. We're glad that our team members were the pioneer of very earlier LED panel light and UFO high bay market promotor many years ago, so we understand that the innovation is the key to drive the company to grow.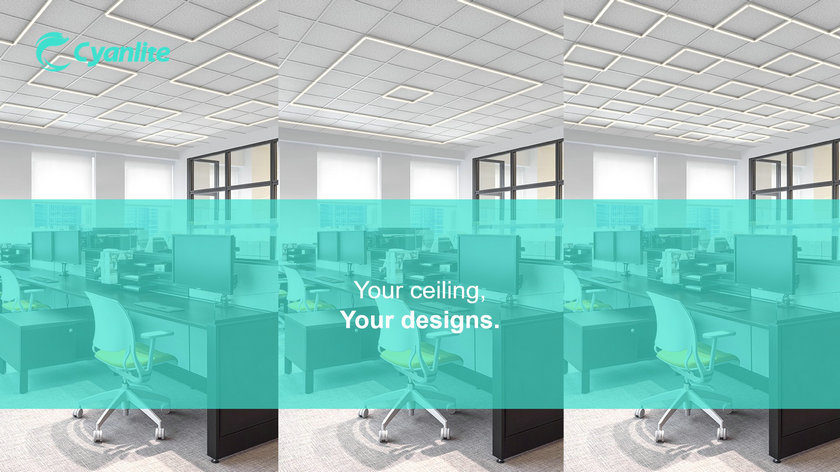 During the past 10 years, we've been talking to so many different customers, including European luminaire manufacturers, wholesalers, distributors, contractor, installers and project end-users. We deeply understand the customer's pain points for various lighting fixtures and what benefits our innovative product should bring. So you can find many unique advantages and benefits from Cyanlite products. Our aim is not to be a massive company, but to be a strong and professional small-beauty type company, so "Relentless Innovation" is one of Cyanlite company core value.
5.5 Q: What is ETO (Engineer to Order)?
A: ETO (Engineer-to-order) is the production model where the Order Penetration Point (OPP) is located furthest up in the value stream. i.e. further away (upstream) from the customer than in other basic production models (Make-to-Order MTO, Assemble-to-Order ATO and Make-to-Stock MTS). The product is manufactured based on customer requirement or concept, but in addition to producing the products, the order also requires product engineering.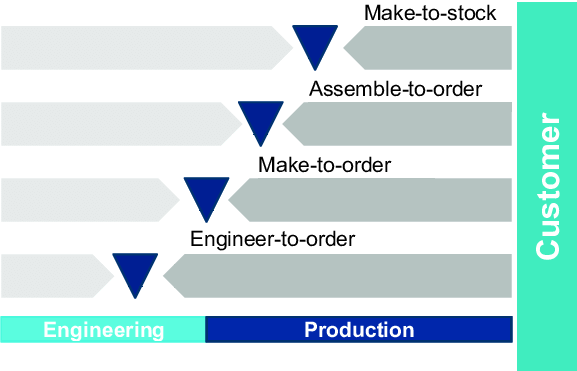 ETO is an ideal solution in situations, where the customer needs a product which is customized specifically to their needs. For example, luminaire where vital measurements or other parameters are dependent on the exact place/situation of use, or some functionality is needed, which does not exist yet in any product. The amount of product engineering can be a small, order-specific modification or sizing – or a significant R&D effort of planning new functionality.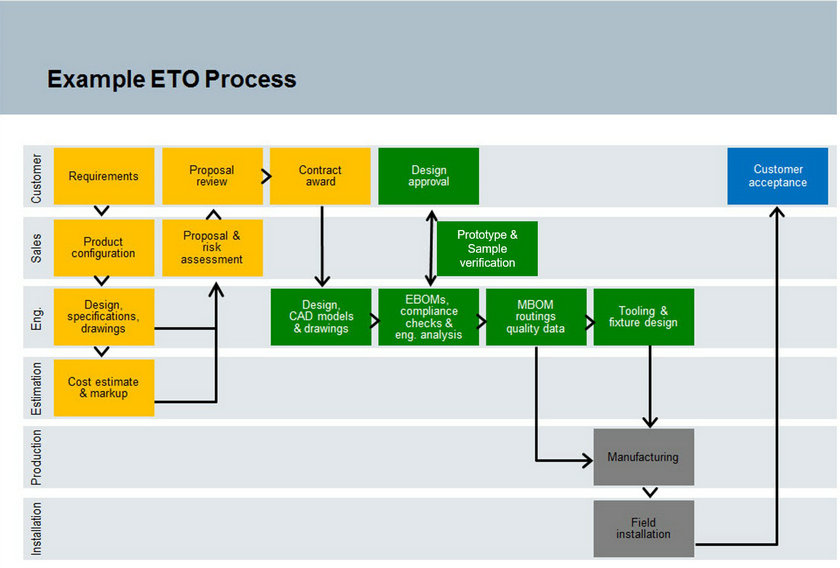 The difference between the ETO (Engineer to Order) and MTO (Make to Order) products is that ETO includes the entire design process. MTO companies typically have a fixed design and specifications to start with. The existing design is followed, even if the customer requests some customization of dimensions or materials. In ETO, designs spring from collaboration with the customer, beginning with a need and a concept. Engineers sometimes do not know the final specifications, materials until other primary concepts are ironed out. And this is a much more creative process and requires a much closer relationship with clients, ultimately leading to a unique product.
The following aspects ensure Cyanlite's excellent ETO ability:
- Strong R&D team with professional know-how and solid experiences. We have been cooperating with countless European top lighting brands and premium projects, delivering all kinds of tailor-made lighting products to meet their various special requirements perfectly.
- Outstanding Supply Chain Management. A strong and stable supply chain is a must to meet all kinds of particular requirements.
- Easy and efficient communication with customers. Salespeople are the bridge between customers and engineers; all Cyanlite account managers have at least five years experiences in the LED lighting industry with a solid technical background and fluent spoken/written English. To understand customers' requirements 100% and efficient 2-way-communications is a key to the success of ETO.
5.6 Q: Can I develop a new or special lighting product with Cyanlite?
A: Yes, of course. Cyanlite has outstanding ETO (Engineer to Order) capability and experiences, so the new product or particular product development is very welcome. Just let us know your product concept or requirements; we will hammer out the fantastic product for you.
5.7 Q: If I have a product concept, how fast can I expect a sample from Cyanlite?
A: Well, that usually depends on the product complexity and functions required. For a modification based on the standard Cyanlite product, generally, we can deliver the sample in one week. For brand-new product development, if the new tooling and moulding are required, usually the lead time for sample will be from 3-7 weeks, depending on which types of moulding (Die-Casting, Injection, Extrusion, Bending, Punching and Stamping) are involved.
Cyanlite has solid experiences in developing new products for customers, and our excellent project management capability ensures the smooth implementation of each project. We've done a project for a German top lighting brand, and it only took less than six months for the whole project. That includes the product concept discussion, engineering design, design verification, factory audit, product moulding, product qualification, zero pilot sample verification, production inspection and mass order delivery. And customer praised this was the fastest project they had done in Asia.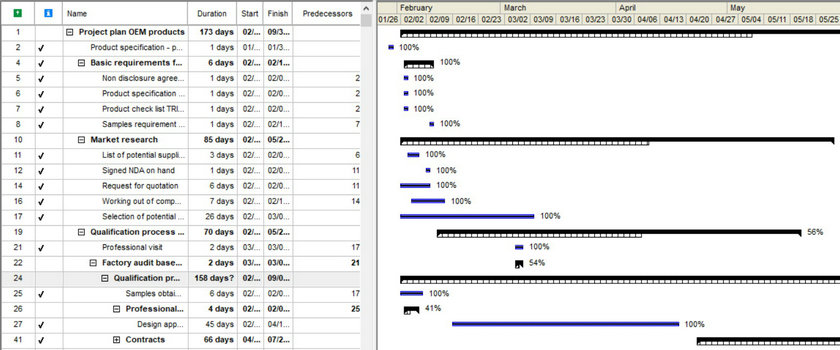 5.8 Q: Can Cyanlite offer LSZH (Low-Smoke-Zero-Halogen)/Sulfur-Free/ Silicone-Free/ PBA-Free material for my products?
A: Yes, we can. Due to the increasing attention to safety and environment protection, similar requirements are getting more and more popular. Cyanlite is very experienced with all these requirements for special material, so we understand and can accurately deliver what you want.
5.9 Q: Can I have Wago/Wieland connectors added to my products?
A: Yes, you can. The Wago/Wieland connectors are very popular in Europe and can significantly reduce the wiring and installing time for the projects. Moreover, lots of existing traditional luminaires are equipped with Wago/Wieland connectors; an LED replacement with the same connector will be much easier for retrofit and maintenance.
Cyanlite has provided various Wago/Wieland connectors for many different projects, and we understand what you are talking about, let's talk.