What is ETO Engineer To Order?
What is ETO Engineer To Order?
ETO (Engineer-to-order) is the production model where the Order Penetration Point (OPP) is located furthest up in the value stream. i.e. further away (upstream) from the customer than in other basic production models (Make-to-Order MTO, Assemble-to-Order ATO and Make-to-Stock MTS). The product is manufactured based on customer requirement or concept, but in addition to producing the products, the order also requires product engineering.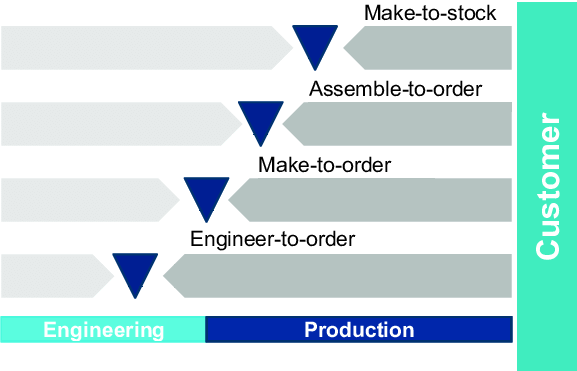 ETO is an ideal solution in situations, where the customer needs a product which is customized specifically to their needs. For example, luminaire where vital measurements or other parameters are dependent on the exact place/situation of use, or some functionality is needed, which does not exist yet in any product. The amount of product engineering can be a small, order-specific modification or sizing – or a significant R&D effort of planning new functionality.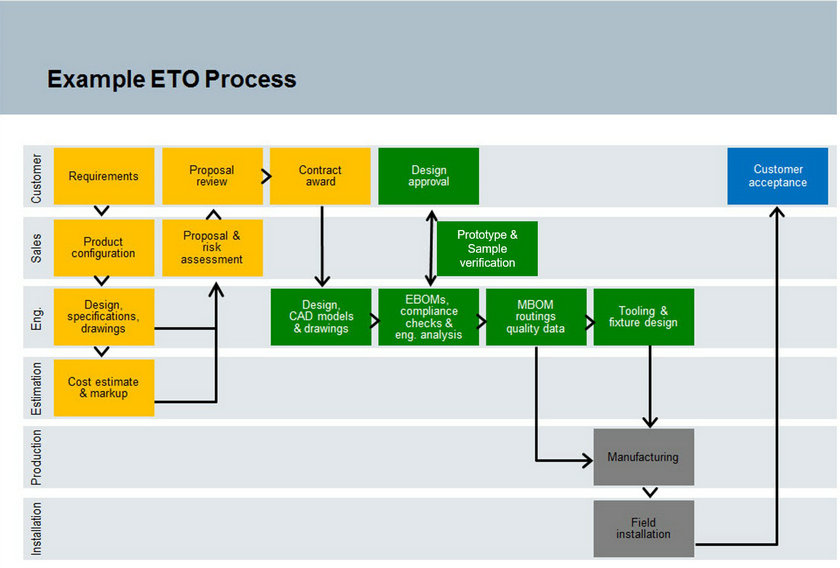 The difference between the ETO (Engineer to Order) and MTO (Make to Order) products is that ETO includes the entire design process. MTO companies typically have a fixed design and specifications to start with. The existing design is followed, even if the customer requests some customization of dimensions or materials. In ETO, designs spring from collaboration with the customer, beginning with a need and a concept. Engineers sometimes do not know the final specifications, materials until other primary concepts are ironed out. And this is a much more creative process and requires a much closer relationship with clients, ultimately leading to a unique product.
The following aspects ensure Cyanlite's excellent ETO ability:
- Strong R&D team with professional know-how and solid experiences. We have been cooperating with countless European top lighting brands and premium projects, delivering all kinds of tailor-made lighting products to meet their various special requirements perfectly.
- Outstanding Supply Chain Management. A strong and stable supply chain is a must to meet all kinds of particular requirements.
- Easy and efficient communication with customers. Salespeople are the bridge between customers and engineers; all Cyanlite account managers have at least five years experiences in the LED lighting industry with a solid technical background and fluent spoken/written English. To understand customers' requirements 100% and efficient 2-way-communications is a key to the success of ETO.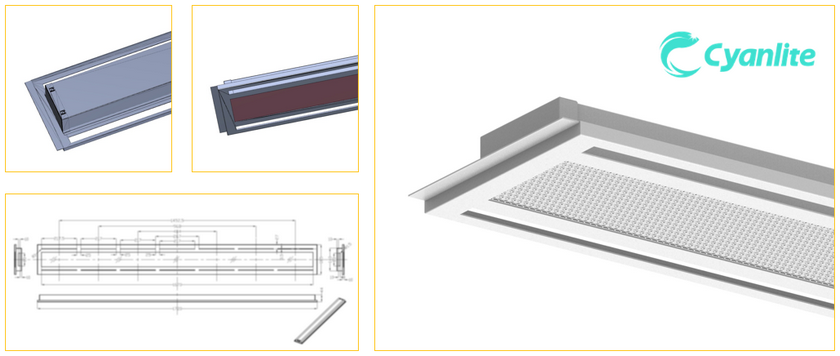 Send E-Mail to our project manager