Cyanlite LED panel light selection guide
Cyanlite LED panel light selection guide
Different applications usually require different types of LED panel light, so check out this Cyanlite LED panel light selection guide, to find out the right products that perfectly suit your projects and applications.

In this little brochure, you can easily check our lighting solutions for different ceiling systems, different installations and different applications. Such as LED panel for metal ceilings systems, surface mounted installed LED panel lights and luminaires with air vents and customizations.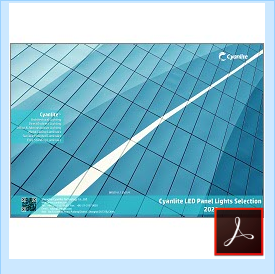 Cyanlite LED panel light selection guide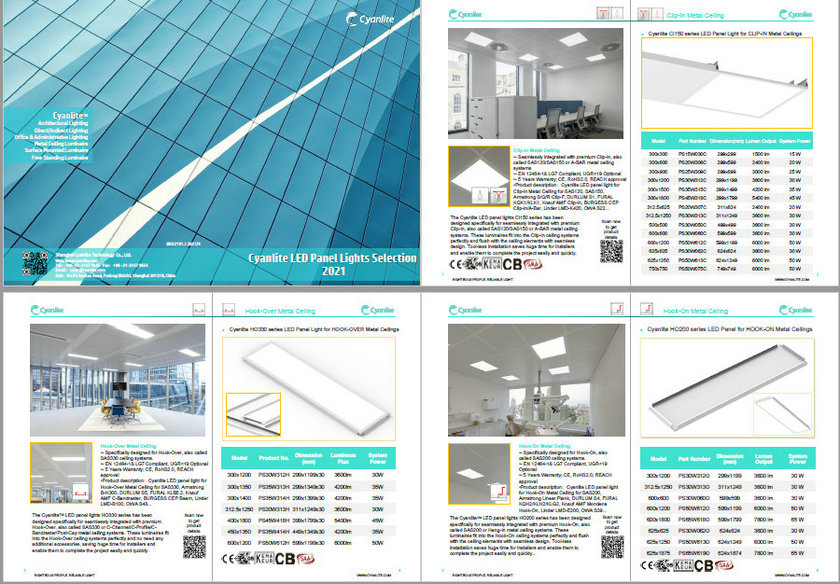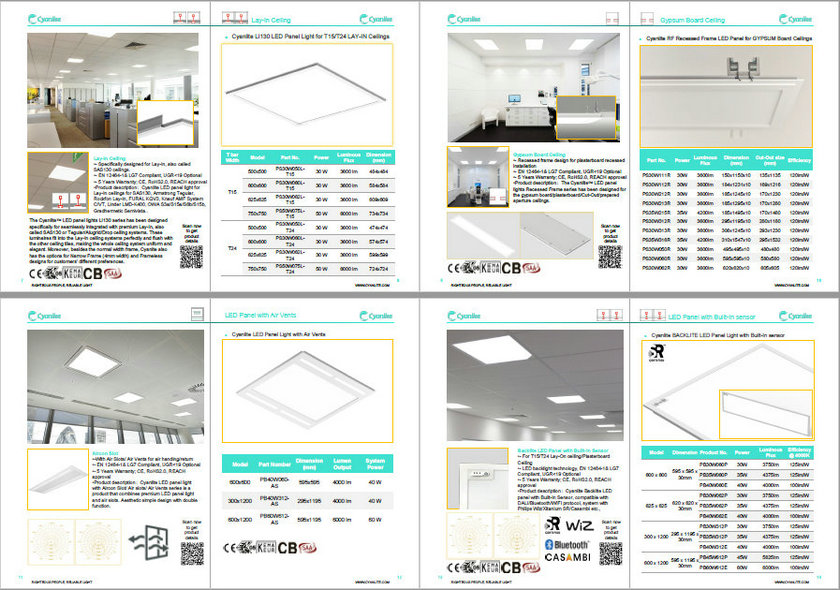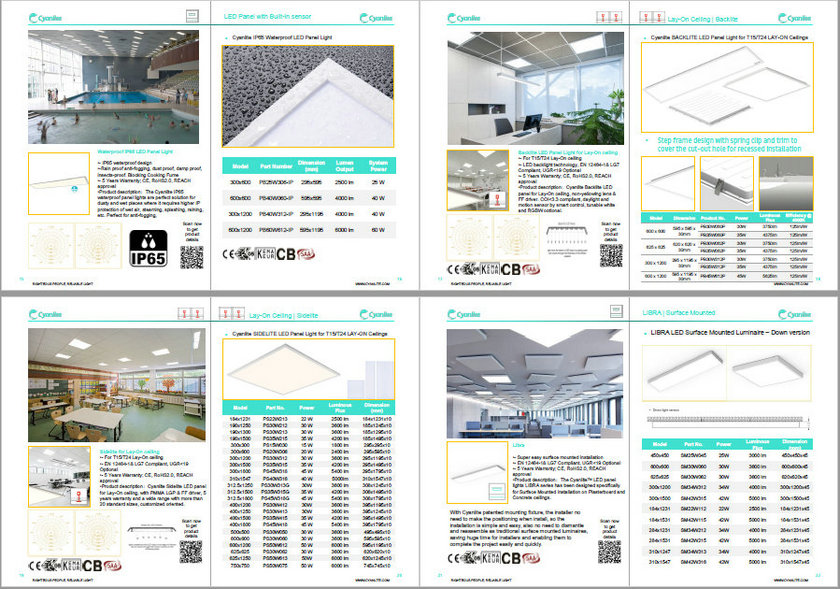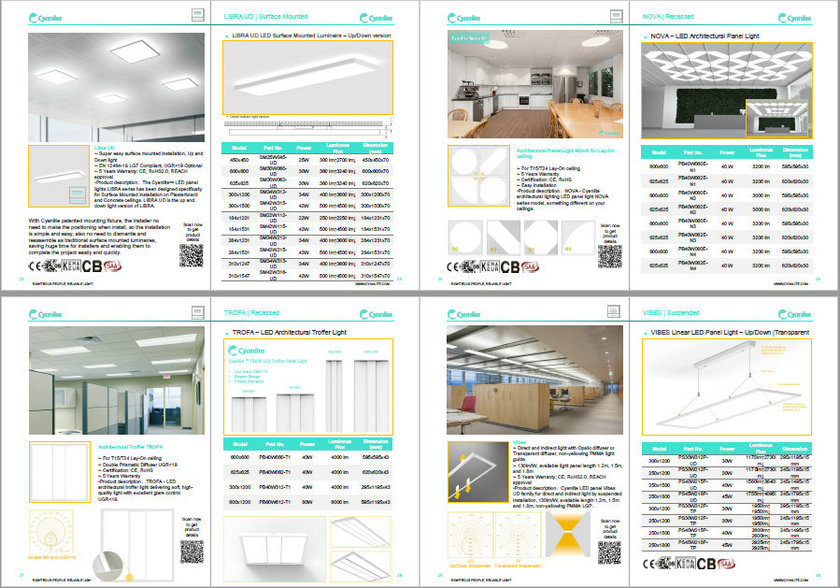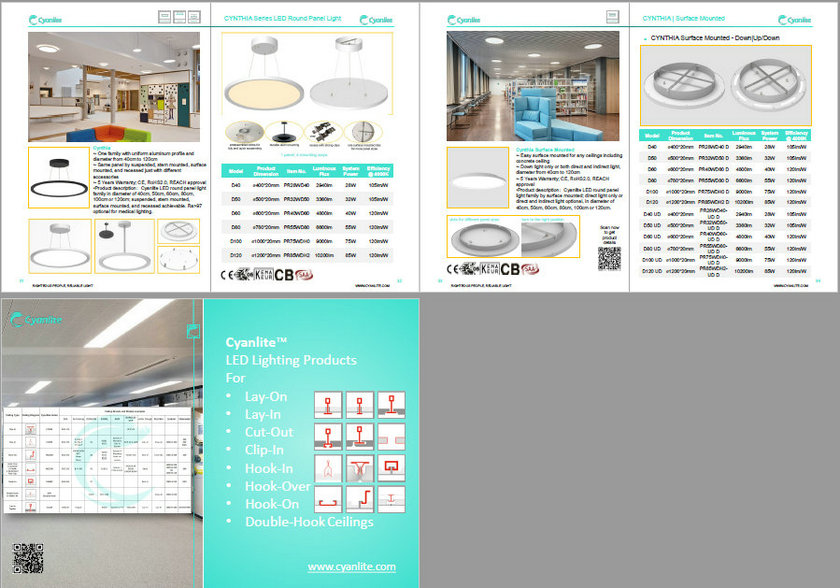 Or, just simply contact our project manager with your requirements, and we will recommend the most appropriate lighting solution for you.
Send E-Mail to our project manager