Cyanlite PoE LED Panel light with RJ45 Plug-in connector
The Cyanlite™ LED Power over Ethernet (PoE) technology brings networking and control advantages to LED lighting systems that AC mains power cannot provide. It brings low voltage power and data connection to LED luminaires through standard Ethernet cables, facilitating their incorporation into smart building management systems.
Cyanlite™ PoE compatible LED panels perfectly integrate with leading building automation systems to support a scalable control solution and provide the flexibility required to meet the needs of diverse applications, now and in the future. Our PoE solutions comes with different shapes (round, square, oval, linear etc), various installation (recessed, surface mounted, suspension etc) offering you the freedom to embrace this future-proof design. All 5 years warranty. Tool-less installation saves huge time for installers and enable them to complete the project easily and quickly.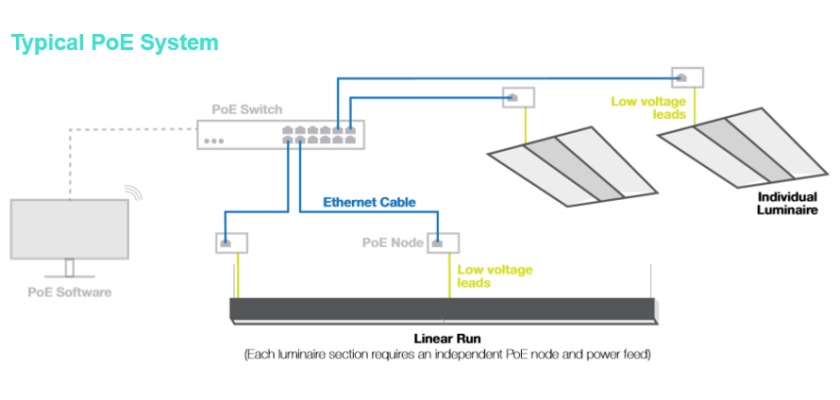 Cyanlite PoE LED Panel light with RJ45 Plug-in Tech Doc Download

Cyanlite PoE LED Panel light with RJ45 Plug-in Datasheet

Installation Manual Download