Cyanlite Lunar series LED architectural round panel light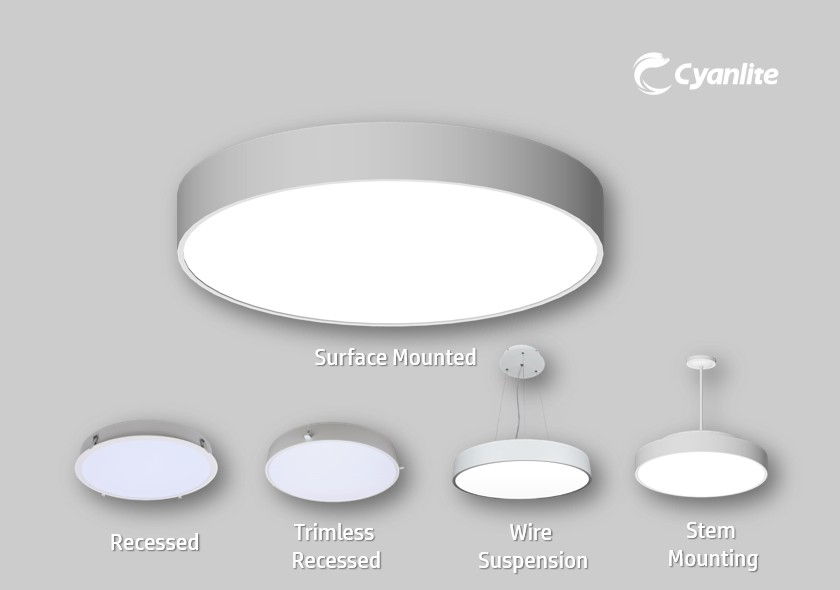 The Cyanlite™ round panel light Lunar series are stylish designed backlite luminaires, with a wide range from diameter 30cm to 120cm. Lunar floats below the ceiling like a moon. With its uniform, glare-free light and modern, purist design this series of round luminaires lends any room a special look, and is ideal for e.g. creative zones, VDU workstations and prestigious sales spaces.
The standard Lunar comes with Surface Mounted installation kit, and you can have it Pendant installed with optional suspension wire kit or stem mounting kit. Besides this, Lunar series also has Recessed version and Trimless Recessed version to meet different requirements of architects and projects.
Cyanlite LUNAR LED Architectural Round Panel Light Tech Doc Download

Cyanlite LUNAR LED Architectural Round Panel Light Datasheet

Installation Manual Download